What's the next big thing in fashion accessories? The status keychain. Leave it to Karl Lagerfeld to create an outrageous must-have item: the Bag Boy Karlito from Fendi, which will set you back a cool $1,750. The luxe bag charm made its debut in February, when it walked the runway dangling from model Cara Delevingne's finger at Fendi's fall 2014 fashion show in Milan (above).
Crafted in designer Lagerfeld's iconic likeness—who not only designs for the Fendi label, but also for Chanel and his namesake brand Karl Lagerfeld—the pricey trinket is made from mink and fox fur. Just like the man himself, the keychain wears a white collar and black tie. The fabulous mini-me doll also features a recreation of Lagerfeld's trademark sunglasses and ponytail of white hair.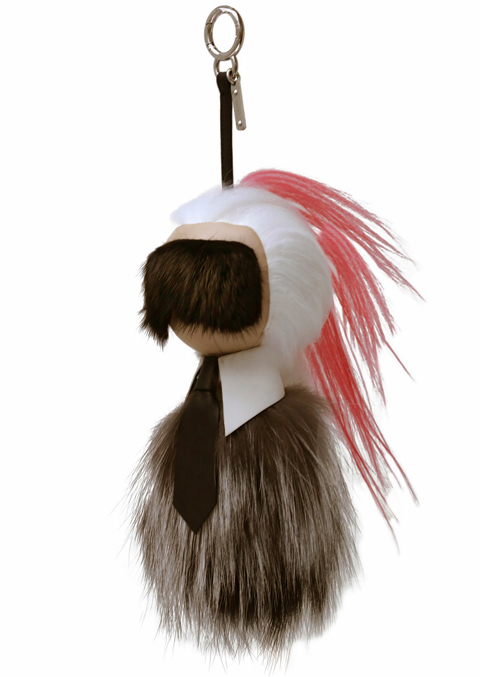 Courtesy Photo
Clamoring to get your hands on a Karlito? The limited-edition keychains are set to hit select Fendi, Neiman Marcus, and Bergdorf Goodman stores this September, but waitlists are reportedly already hundreds deep. Talk about Karlito mania!
Want more? See 50 standout accessories from fall 2014 fashion weeks in our gallery!