Watch out, T. Swift and co.! Could these leading ladies become Hollywood's newest BFF pairing?
While many notable stars stunned at the Christian Dior show in Paris for Haute Couture Fashion Week, one duo in particular captured our attention. Onscreen heroines Jennifer Lawrence (AKA Katniss Everdeen) and Emma Watson (AKA Hermione Granger), who were both decked out in Dior, met at the event and posed for photos before sitting front row at the show. Most notably, the playful photobomb below, which to us, totally solidifies this budding friendship.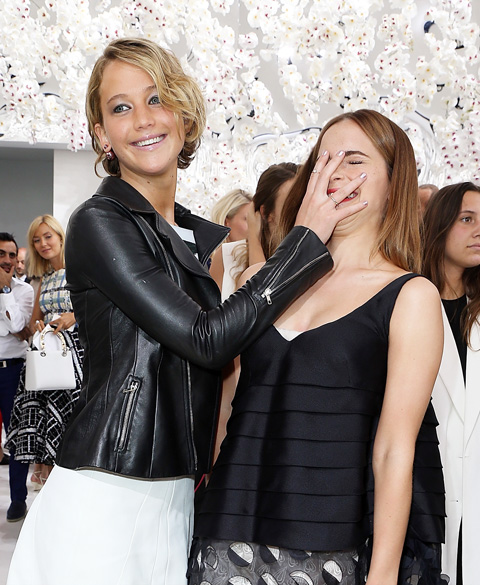 Rindoff/Dufour/French Select/Getty Images
Click through our gallery to see more standout moments from Couture Fashion Week.