We're swept up in World Cup fever! From the fashion to the super hot players, we're obsessed with all things fútbol right now. And we're not the only ones.
Louis Vuitton has also been bitten by the soccer bug. The luxury brand recently revealed that FIFA has commissioned a one-of-a-kind trunk to house the solid gold World Cup trophy. The bespoke carrying case will be fitted with iconic LV monogrammed leather and brass fittings and custom made in their renowned Asnières workshop. This marks the second consecutive collaboration between FIFA and Louis Vuitton. The brand also created the 2010 World Cup trophy case.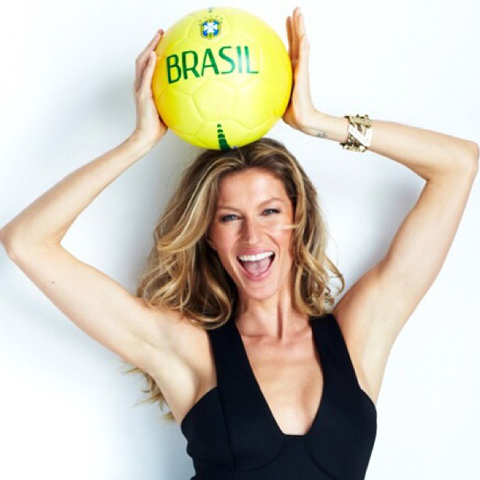 Instagram/giseleofficial
Not only will the trophy arrive in first-class style, it will be presented by supermodel Gisele Bündchen. The Brazilian beauty will bestow the coveted trophy to the winners of the global game on July 13. Meanwhile, Bündchen has been not-so-secretly cheering for her home team, according to her posts on Instagram.
Want more World Cup coverage? Get your kicks by perusing our gallery of the cutest soccer stars—out of their uniforms!