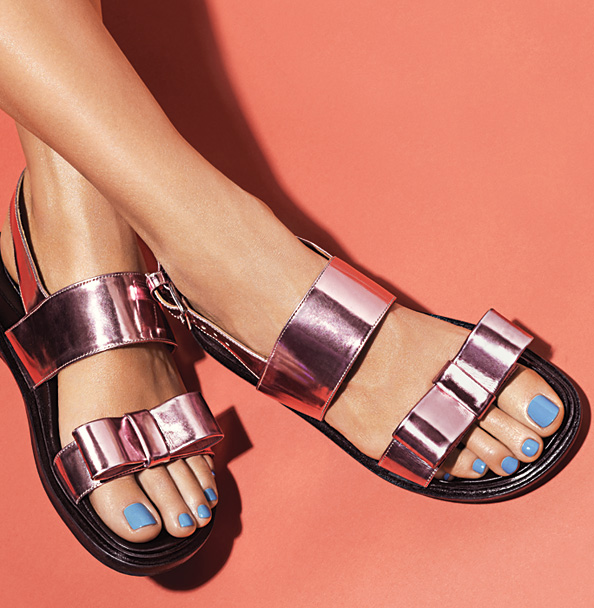 See All Photos
Micaela Rossato (3)
Coordinating your shoes with your polish is no easy task, but with this season's bright footwear and countless polish possibilities, there's no fixed rule.
Cult-favorite Birkenstocks, which have undergone a revamping since their '90s heyday, are leading the pack of summer footwear that calls for new takes on the pedicure. These ultra-reflective pink leather Marni sandals paired with a mellow robin's-egg blue (above) prove that opposites attract, while muted leather hues like blue and white go best with more saturated tones.
Click through the gallery to see more of our unlikely polish-and-sandal pairings for summer!
Pick up the June issue of InStyle, available on newsstands and for digital download today.