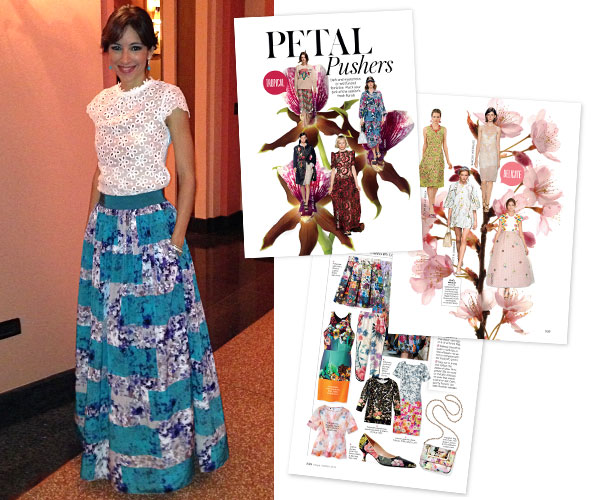 Courtesy Photo
Congratulations Georgianne Ocasio, you're InStyle.com's Reader of the Week! If there's any place to pull off the flirty floral trend, it's sunny and colorful Puerto Rico, which is exactly where our Georgianne donned this feminine ensemble. Inspired by March's "Clothes We Love" feature, Georgianne chose a full skirt with serious flower power, which helped her attain a modern-retro vibe.  Get inspired by more InStyle readers we ♥ in our gallery.
For more Readers Inspired by InStyle, check out our May issue featuring Hollywood golden girl Cameron Diaz or download on your tablet!
Be our Reader of the Week! If one of our stories has inspired you to mix it up, send us a pic (300 dpi or larger) of your transformation to letters@instylemag.com or submit it through InStyle's Tumblr. You could be featured in InStyle and on InStyle.com!