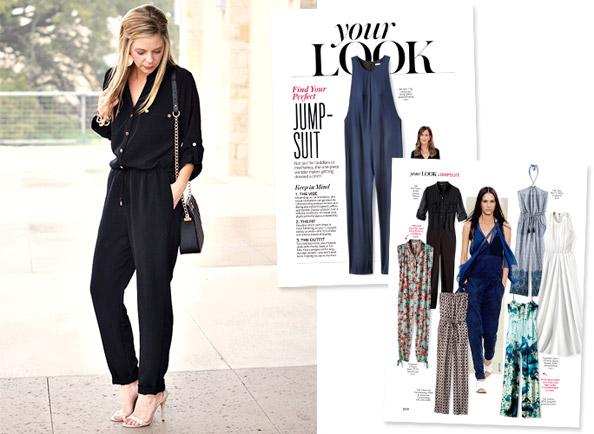 Courtesy Photo
Congratulations Shanna Schneider, you're InStyle.com's Reader of the Week! The Austin-based Because Shanna Said So blogger looked to the pages of our March issue for her '70s-style jumpsuit look. Exclusively to InStyle.com, Shanna explained, "The Find Your Perfect Jumpsuit feature encouraged me to try a jumpsuit again. I was worried that it would look frumpy on my frame, but your article taught me that the key was to purchase one with a drawstring waist to break up the one-piece style. It's become a staple in my closet because I can wear it during the week or for a night out by adding statement accessories—like gold accents."  Get inspired by more InStyle readers we ♥ in our gallery.
Check out Shanna in our May issue featuring Hollywood golden girl Cameron Diaz or download on your tablet!
Be our Reader of the Week! If one of our stories has inspired you to mix it up, send us a pic (300 dpi or larger) of your transformation to letters@instylemag.com or submit it through InStyle's Tumblr. You could be featured in InStyle and on InStyle.com!