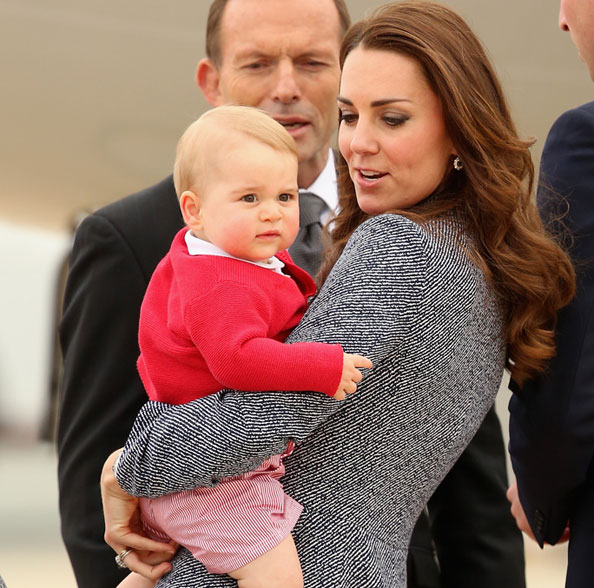 See All Photos
Chris Jackson/Getty Images
Farewell, Australia! Prince George said so long to the folks Down Under alongside his parents Kate Middleton and Prince William, and from the looks of his disgruntled expressions, he was sad to leave.
As the young royal family arrived at the tarmac to board their plane home to England, you could tell Prince George, who was outfitted in bright red sweater and sweet gingham shorts, wasn't feeling his best, but in true royal form, he kept it together.
Bid adieu to George and his chubby cheeks (for now) with five new photos from his last appearance Down Under, plus enjoy 32 more photos from his time in New Zealand and Australia.