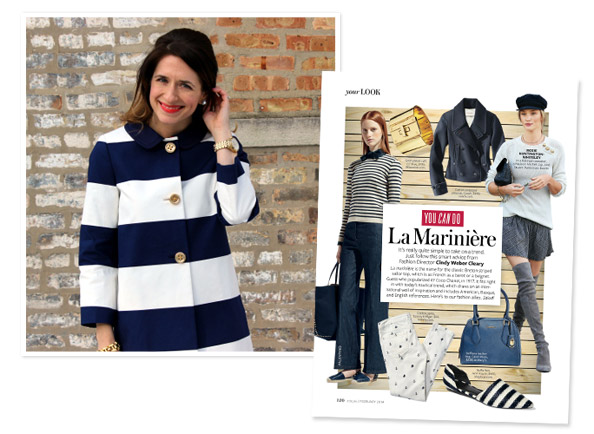 Courtesy Photo (2)
Congratulations Maria MacNamara, you're InStyle.com's Reader of the Week! The Style Letters blogger was inspired by the modern take on a classic in February's "You Can Do: La Marienere." Exclusively to InStyle.com, MacNamara exlplained, "I loved the idea of wearing something nautical-esque, but with a fresh outlook. By mixing a Kate Spade striped coat with a chunky vintage gold bracelet, Brigitte Bardot-inspired waves and polishing it all off with a bright coral lip, I think I nailed the trend from head-to-toe."  Get inspired by more InStyle readers we ♥ in our gallery.
Check out Maria in our May issue featuring leading lady Cameron Diaz on newsstands today or download on your tablet!
Be our Reader of the Week! If one of our stories has inspired you to mix it up, send us a pic (300 dpi or larger) of your transformation to letters@instylemag.com or submit it through InStyle's Tumblr. You could be featured in InStyle and on InStyle.com!