In this weekly feature, InStyle's Senior Market Editor/Digital Correspondent Dana Avidan-Cohn shares tips and tricks on how to tackle the latest trends. Look for it on What's Right Now every Friday and be sure to try out the trend yourself and tweet your look using #HowToWearIt.
With summer right around the corner it's time to actively consider one of your most essential warm weather accessories: your shades.
A stylish pair can take even simple jeans and tee from basic to cool in a matter of seconds.
As an eyewear addict myself, I have a full drawer dedicated to sunnies. I switch up wayfarers, cat-eyes, and aviators in different silos and colors and find that the right pair can really complete a look, not to mention a little anonymity until you have time to get your morning latte.
Stella McCartney showed round lenses for spring (pictured above, left), setting pastel frames with sleek monochromatic clothing. The juxtaposition of round frames with a slick pony and linear clothing lines creates a balance that makes for an incredibly sophisticated look.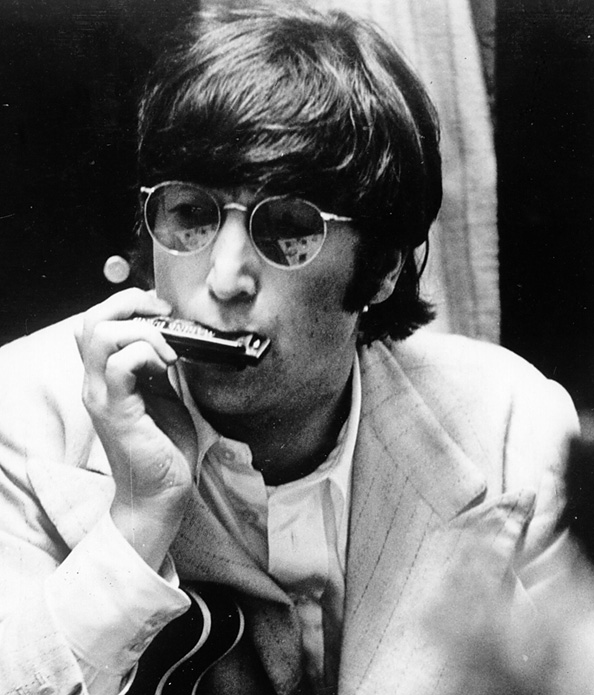 Getty Images
The signature Lennon shades are a throwback to the 70's, summer concerts, and have a carefree vibe that's perfect for summer.
Look for a pair in a light color like pale grey, nude, blush or off white. Or, black on black in a metal frame can look really clean and luxe. The shape works on most face shapes because they come in various sizes and lense settings.
This frame tends to make a statement on it's own so no need for lots of extras around the face. A simple stud and pink or nude lip will do the trick!
Shop our favorites below! From left: Forever 21, $6, forever21.com; ASOS, $66, asos.com; Le Specs, $75, asos.com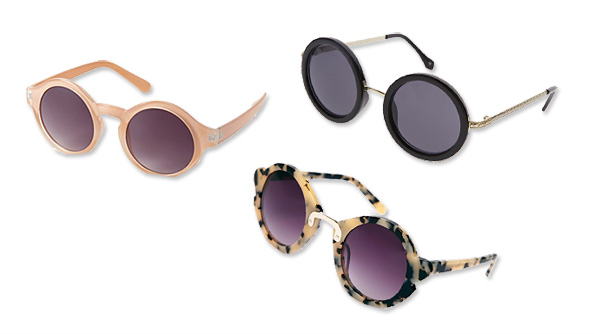 Courtesy Photo (3)