Luxury designer Bottega Veneta is making the move from your closet to your kitchen with their new home decor launch. The collection melts seamlessly into Bottega Veneta's signature style: rich, worldly, and luxurious.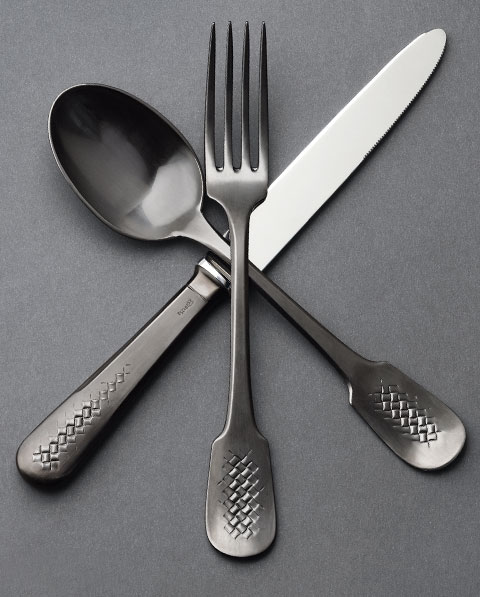 Courtesy
The effortlessly cool, superbly luxurious designs — from smoky bar-ware, to furniture rendered in plush velvet, to oak bookcases trimmed in leather — debuted at Milan's Salone del Mobile last week and are available to order now.
The Italian fashion house is arguably best known for their signature, woven leather bags which have been spotted on the arms of Hollywood cool-girls Jennifer Aniston, Beyoncé, and our May cover girl Cameron Diaz. The woven leather strips seen on Bottega Veneta's gorgeous bags are replicated on sterling silver flatware and on the seats of the most beautiful stools we've ever seen.
We're thinking it's time to redecorate.
Can't get enough of Bottega Veneta's sleek, sophisticated designs? See some of our favorite celebs rocking the label.