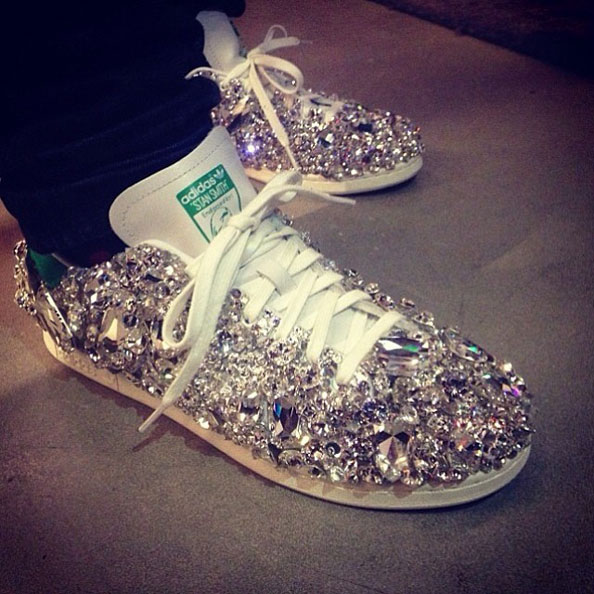 Courtesy Instagram @pharrell
Pharrell Williams has been making waves in the fashion world as of late, and his appearance on Saturday Night Live over the weekend was no exception. The stylish producer, singer, and designer rocked customized Swarovski crystal Adidas Stan Smith sneakers for his performance on the show Saturday, which also happened to be his 41st birthday. His fancy footwear wasn't the only thing that had everyone talking—Williams performed "Marilyn Monroe" and "Happy" alongside a group of string musicians, wearing (what else?) a now infamous green Vivienne Westwood hat and two different Adidas Firebird jackets. Looks like his upcoming collaboration with Adidas has its perks!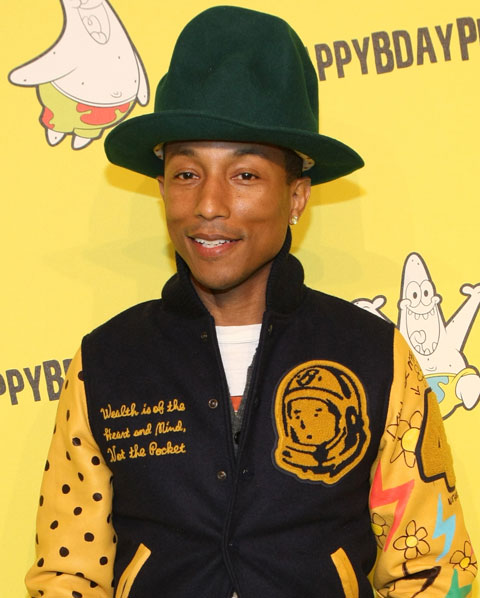 Bennett Raglin/Getty Images
We can't wait to see what snazzy footwear Williams debuts next, but in the meantime, watch his performances from SNL on nbc.com and check out his sparkly kicks in action.
Want more of Pharrell's style right now? See his spectrum of colorful Vivienne Westwood hats in our gallery.