Even though there are still quite a few skeptics out there, eco fashion is having a serious moment right now. But trust us—this doesn't mean that you're going to be stuck wearing muumuus or hippie-inspired duds. In fact, it's quite the opposite—your favorite labels actually make dressing in an environmentally conscious way fashionable and easy. Here are our top picks of labels carried by your favorite stores that you had no idea were eco:
1. ASOS Reclaimed and ASOS Africa at ASOS
While ASOS actually offers quite the selection of eco-friendly brands, they also carry their own lines ASOS Reclaimed and ASOS Africa. ASOS Reclaimed features reshaped stock pieces with fabrics and designs from decades past, while ASOS Africa is their sustainable fashion line created by communities in Africa and supported by ASOS to create business through craftsmanship. See our top picks in our main image above!
Available at Asos.com.
2. Conscious Collection and Conscious Exclusive at H&M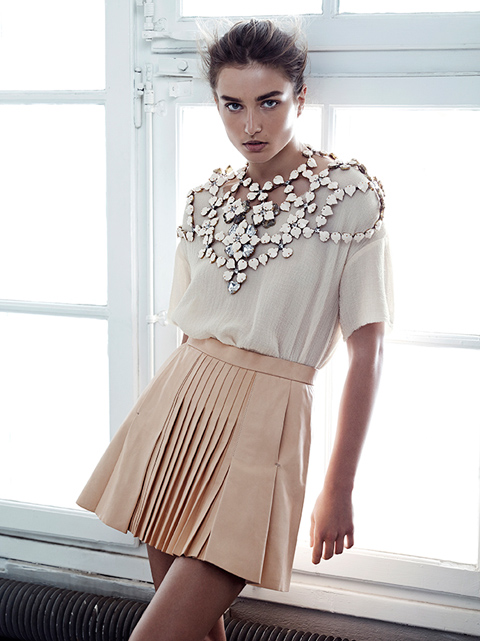 Courtesy
While H&M has released conscious collections in the past, their newest eco-friendly collections launch on April 10th in partnership with model and activist Amber Valletta and feature two new materials—organic leather and organic silk. H&M is the leader in sustainable fashion and their newest collections truly highlight that stylish fashion design is possible with eco materials.
Available April 10 at hm.com
3. Urban Renewal by Urban Outfitters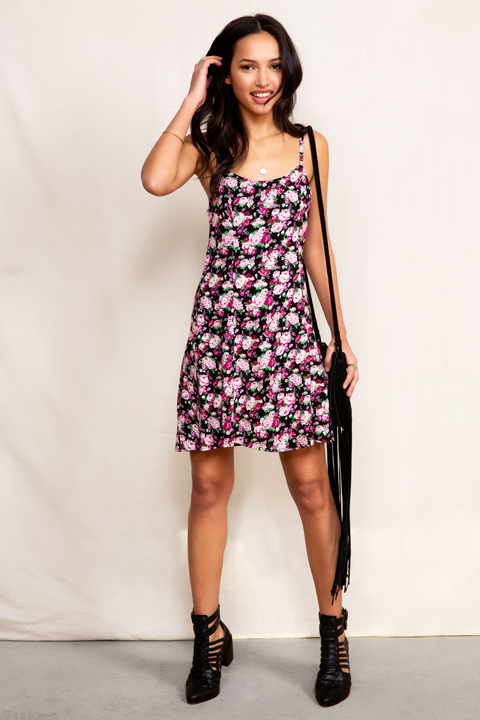 Courtesy
Urban Outfitters pioneered the "renewal" or "reclaimed" vintage trend with Urban Renewal many years ago. But while the line may not be new, their threads are still going strong and as on-trend as ever.
Available at UrbanOutfitters.com.
4. Eileen Fisher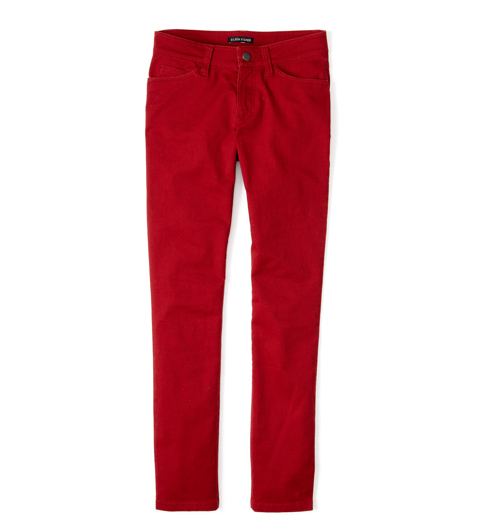 Courtesy
If this line hasn't been on your radar, it most definitely needs to be. Known for her comfortable, classic designs, Eileen Fisher is actually one of the leaders in eco design. Her Eco Collection offers basics in sustainable fabrics—from organic cotton, linen, and hemp to recycled fabrics and silks that are dyed using fewer chemicals, less water, and less energy.
Available at EileenFisher.com.
5. Water<Less by Levi's
Water<Less jeans are simple—they're jeans made with less water. They're the same look and feel of everyone's favorite (and the original) denim brand, but reduce up to 96 percent of the water typically used for finishing denim. This spring, Levi's is taking their collection one step further by working with one of their suppliers to create a way to recycle the water used in the finishing process as many times as possible and as a result, over 100,000 pairs of Levi's jeans were made with 100 percent recycled water—saving 12 million liters of water in the process.
Available at Levi's.com.
And there's more! Look out for Topshop's upcoming Reclaim to Wear eco-friendly line, hitting stores this summer!