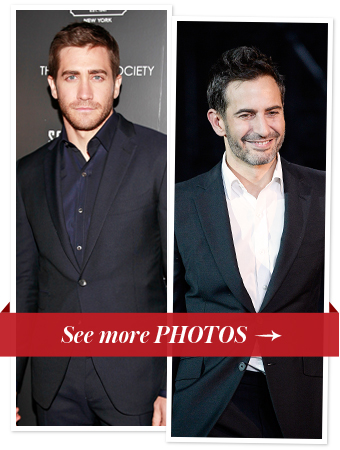 See All Photos
Charles Eshelman/FilmMagic, Catwalking/Getty Images
Below is an excerpt from "9 Actors We'd Cast in Designer Biopics If We Ran Hollywood," which originally appeared on POPSUGAR. Read the full story at popsugar.com.
Yves Saint Laurent's long-awaited and eponymous biopic debuted to French audiences this month, and word has it the film is going to be a hit. That's thanks in large part to Pierre Niney, who, according to one critic, "doesn't play Saint Laurent so much as embody him."
That comment got us thinking: Which actors and actresses have either the pure looks, the sheer talent, or that rare combination of both that would allow them to truly embody the Karl Lagerfelds and the Carolina Herreras of the world? Read on for who we'd cast in those movies—and why—if we ran Hollywood.
MORE ON POPSUGAR:
• Yves Saint Laurent Like You've Never Seen Him Before
• Tim Goes Under the Gunn About Project Runway and His New Show
• Alexander Wang Is Taking His Show to Brooklyn