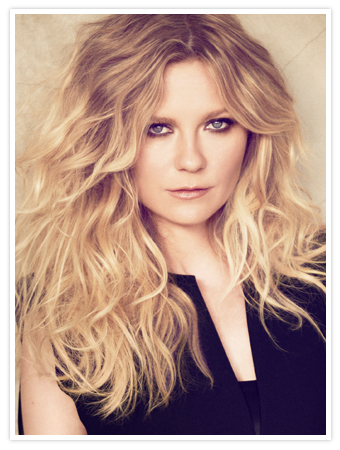 Courtesy
Congratulations, Kirsten Dunst! The actress—along with her gorgeous tresses—has just been named the first L'Oréal Professionnel global spokesperson, and she looks amazing, might we add. "Kirsten Dunst has a timeless beauty and is a modern woman, closely connected to fashion." said Anne-Laure Lecerf, International Managing Director of L'Oréal Professionnel, in a statement. "Her great professionalism and commitment to excellence make Kirsten one of the most talented actresses I have ever met. She has the perfect attributes to embody the new values of L'Oréal Professionnel."
Dunst, who has experimented with a host of hair colors and styles over the years, will be a perfect match for the professional hair brand which is responsible for backstage hair creations at numerous runway shows each season. "I feel very close to L'Oréal Professionnel. The brand is strongly connected to fashion and I admire its commitment to innovation, constantly creating new professional services and products to achieve the most on-trend styles. L'Oréal Professionnel empowers hairdressers to transform and reveal the beauty in each woman all over the world. It makes me very proud to be a part of this stunning project," Dunst stated.
We expect this new role will have Kirsten jetsetting the globe to show off her clearly enviable head of hair! 
Plus, click through the gallery to see Kirsten Dunst's best looks ever.
MORE:
• Blake Lively is the Latest Face of L'Oréal Paris
• 5 Ways to Beat a Bad Hair Day!
• Beyoncé's Visual Album: All the Exclusive Hair Details