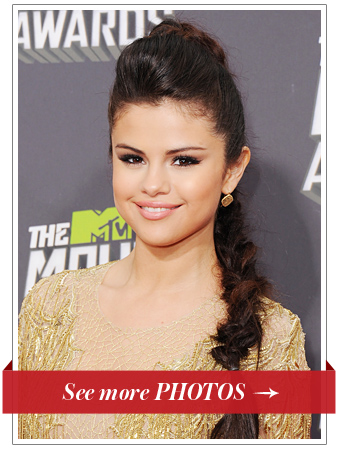 See All Photos
Jon Kopaloff/FilmMagic
Below is an excerpt from "We Dare You To Try This Braid" which originally appeared on StyleBistro. Read the full story at stylebistro.com.
The hottest braid of the moment isn't a fancy updo or quirky fishtail. Nope, it's actually a retro throw back. Need a hint? Think Madonna circa Blond Ambition Tour.
That's right, a high ponytail braid worthy of any Madonna concert is THE braid of the moment. We've seen it on Nicole Richie, Katy Perry, Selena Gomez (twice!), and more. Click through, and take a look at this old-school 'do and let us know if you'd rock the look yourself.
MORE ON STYLEBISTRO:
• Hair Envy of the Day: Abigail Breslin's Deconstructed Fishtail Braid
• Beyonce's Colorist Talks About Perfecting the Star's Beautiful Blonde Shade
• Smooth Strands: The Straightest Celebrity Hair