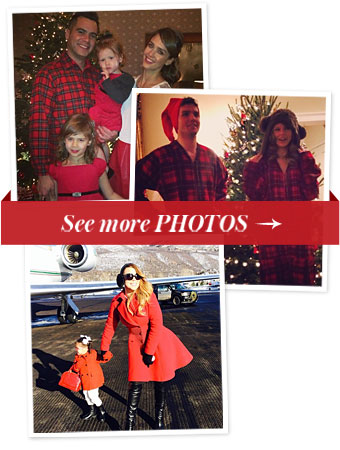 See All Photos
Courtesy Photo (3)
Just like 2013, the holidays are still hanging around thanks to these festive celebrity Instagrams from the past week. If you were too busy spending time with family and friends to find time to scroll through your feed (as it should be!) check out our roundup of the best photos shared via the social media app for your double-tapping pleasure. From Jesscia Alba's family photo to Taylor Swift's PJ party to Mariah Carey's post-Christmas vacation, flip through the gallery to see 11 'grams that are guaranteed to keep you from losing the holiday spirit.
MORE:
• Taylor Swift and Hailee Steinfeld's Bake-a-Thon
• #CookingWithZacPosen on Instagram
• Follow InStyle on Instagram!