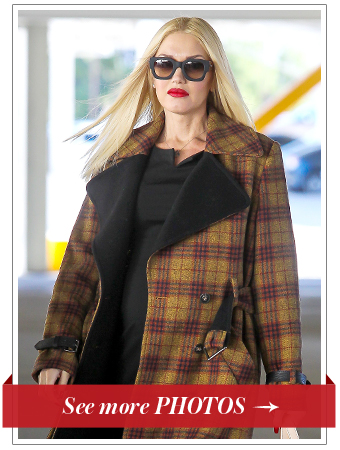 See All Photos
WENN.com
Below is an excerpt from "A Week Wearing Plaid Is a Lot More Chic Than You Think," which originally appeared on POPSUGAR. Read the full story at popsugar.com.
With celebrities playing style muses, we could wear plaid just about every day of the week— and we're daring you to do the same. Sure, it might be easy to tire of one print day after day, but not if you do it like this.
Gwen Stefani and the rest of this very style-savvy pack of Hollywood trendsetters have seven different ways to wear it—from polished to prep and even something for the grunge-loving girl. Click to get inspired for a week's worth of outfits.
MORE ON POPSUGAR:
• 15 Things to Pack Before Going Home for the Holidays
• Olivia Palermo Never, Ever Got an Outfit Wrong in 2013
• Snow Problem! 29 Blizzard-Proof Street Style Looks