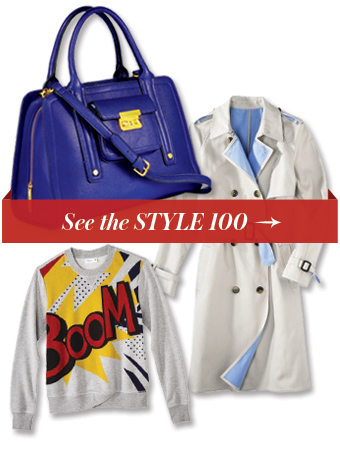 See All Photos
Kevin Sweeney; Courtesy Photo (2)
Undoubtedly, the biggest launch of 2013 was 3.1 Phillip Lim's collection of clothing and accessories for Target. One of the most buzzed-about collaborations in recent history, fans lined up on Sunday, September 15, as early as 4 AM to get their hands on the covetable items. All echoing Lim's designer collection, the handbags proved to be the hot-ticket item, selling out online and in-stores in mere minutes. We loved how the designer re-interpreted his best collections into this new line, which is why its one of our top moments of the year.
What does Target have up their sleeve for 2014? A print-filled collaboration with Peter Pilotto set to drop February 9, which you can get a sneak peek of here. 
Flip through the gallery to see all the looks, trends, and pop culture moments that defined the year in our Style 100.
MORE:
• What Phillip Lim Really Thought of the Frenzy Over His Target Collaboration
• Peter Pilotto for Target, Coming Soon!
• Shop 192 Gifts for Him, Her and Everyone In Between