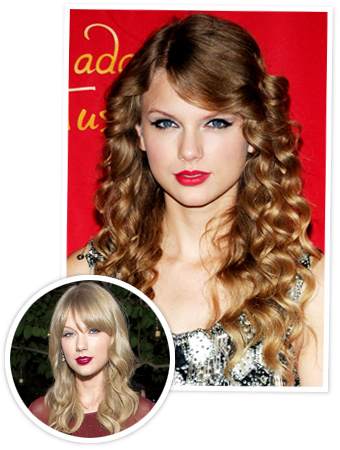 John Sciulli/Getty, Picture Perfect / Rex USA
Happy 24th birthday to Taylor Swift. Our favorite pop princess has had a huge year: Swift was the biggest winner at this year's Country Music Awards, appeared as our gorgeous November InStyle cover girl, and was named Artist of the Year at the American Music Awards.
So what kind of birthday present do you get for one of the biggest stars of music today? We'd advise against any diva-worthy splendor for something much more charming. Swift told us that some of her favorite things include: "Starbucks' Iced Caramel Lattes, M&M McFlurries and black eyeliner—without them I would be powerless!"
Happy birthday, T. Swift. We're celebrating by taking a look back at her transformation from girl-next-door to girl-selling-out-stadiums.
Click through to see Taylor Swift's transformation!
MORE:
• Taylor Swift makes History at the CMAs!
• The Secrets to Taylor Swift's Street Style Success
• 7 Great Quotes We Couldn't Fit Into Our November Cover Story with Taylor Swift