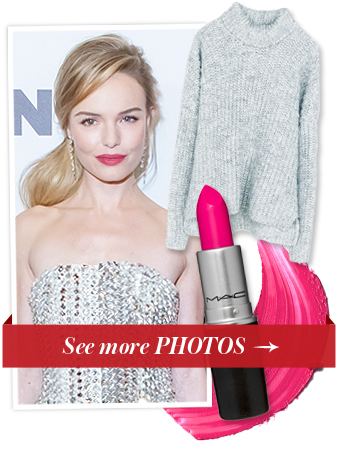 See All Photos
David Tingey/Sipa USA, Courtesy (3)
Below is an excerpt from "15 Fashion-y Things to Try This December " which originally appeared on StyleBistro. Read the full story at stylebistro.com.
Cold weather is here, ladies—but that doesn't mean you need to hibernate in fleece-lined leggings and a furry parka till spring.
Click through to see fun (sparkly! bright! cozy!) wardrobe and beauty ideas to kick up your look this season.
MORE ON STYLEBISTRO:
• Alexa Chung's Mod Twist to the Menswear Trend
• Petal Power: Punchy Pink Lips for Winter
• Winter Wardrobe Must-Have: A Structured White Blazer