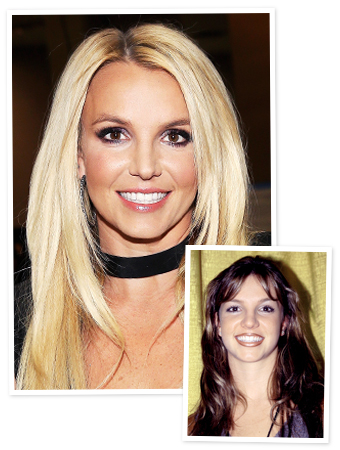 Isaac Brekken/Getty Images for Clear Channel; Ernie Paniccioli/Retna
Happy Birthday, Britney Spears! The queen of pop turns 32 today and she certainly has a lot to celebrate: In 2012, she was music's top-earning female, and this year, she has continued to bring on the hits (check out her recent video "Work B*tch") — her eighth studio album Britney Jean hits stores tomorrow, and she begins a two-year gig at Planet Hollywood Resort & Casino in Las Vegas on December 27th. To celebrate her day, look through the gallery to see Britney's style evolution from pop teen icon to music mogul.
Plus, tune into The Ellen DeGeneres Show for a very special announcement from Britney tomorrow at 4pm EST. You won't want to miss it!
MORE:
• Exclusive Costume Details From "Work B*tch"
• See Britney's Blond Layers—On You!
• All of Britney Spears' Perfumes
—Pam Majumdar