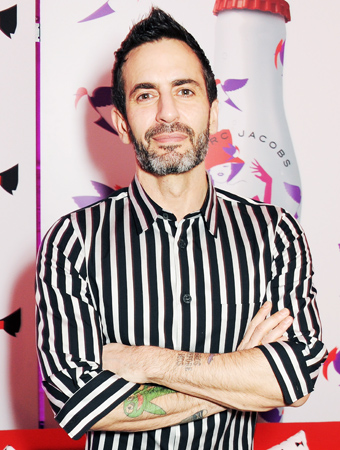 Dave M. Benett/Getty Images
Black Friday and Cyber Monday are almost upon us, and Marc Jacobs has created his own original playlist exclusively for music streaming service Rdio—which lets you listen to millions of songs ad-free wherever you are—to celebrate the manic occasion. Aptly titled "imPULSE Buy Black Friday Playlist," Jacobs decided to motivate us surrounding the feeding frenzy of the season with a sexy playlist including songs from Disclosure, Active Child and Blood Orange. Stream the pumped-up mix now through Rdio—a social jukebox with over 20 million songs to discover, play, and share. You can play what you want, when you want, or turn on a station for a perfect mix of songs, and also follow friends and artists to see what they're playing. Check out Marc's playlist below to prepare yourself for two of the busiest shopping days of the year!
Plus, click through to see all your favorite celebrities in Marc Jacobs.
MORE:
• Shopping Strategies You Need to Know for Black Friday and Cyber Monday
• Designer Retrospective: Our 5 Favorite Marc Jacobs for Louis Vuitton Moments
• Spring 2014 Runway Looks We Love: Marc Jacobs