This is part of a feature that appeared in our November issue. For more stories like these, subscribe to InStyle now.
Uniqlo, Zara, H&M, ASOS, Target, Joe Fresh, Kohl's, Topshop — these are just a few of our favorite fast fashion (and affordable!) stores. It's not just the enticing merch that does it for us: each place offers irresistible perks, whether it be endless designer collaborations, free personal shopping experiences, or a constantly updated new arrivals page. So, we combed through all of our favorite retailer's fall offerings and picked out the hottest stock for a one-stop shopping experience. The best part? Every piece ranges from $20-$200, from the finest classics (think structured blazers and boots), to leading on-trend pieces like leather pants (yes, under $200!), and the best seasonal accessories, including calf-hair clutches and to-the-elbow-gloves. With this as your guide, you'll be in and out of the stores or checking out your virtual shopping cart in no time—giving fast-fashion a whole new meaning. Read on for shopping tips straight from our editors and insider secrets (like when the sales hit) on each of our favorites.
TOPSHOP
What to Look For: "Check out the men's section for well-cut blazers in smaller sizes," says one of our fashion editors. Fans also rave about the denim, heels, and fashion statement pieces at this U.K.-based retailer. More midpriced than our budget, Topshop opened its first U.S. store in New York in 2009 and now has four stateside boutiques, plus space in Nordstrom stores. Visit (or login to its extensive Web site, which features additional designer labels as well as vintage) the next time you need a party dress or other evening options, like a mesh-trimmed jumpsuit or plaid sequined  bomber.
Insider Secrets: The free personal-shopping experience ("In a huge private dressing room. Just think: No waiting in line!" says one editor) is truly tops. Call ahead to set up an appointment.
ASOS
What to Look For: Originally known as "As Seen On Screen," this global online retailer excels at this-minute-silhouetes, which makes it a go-to for that roomy outerwear or asymmetrical hem you're ready to try (ditto high-waist skinny pants or any  number of slouchy tops). It's also much loved by editors for its trendy-but-well-made selection of swimwear (in case you're off to the Caribbean).  All told, it delivers a whopping 1,500 new styles weekly.
Insider Secrets: ASOS ships free to more than 190 countries, and you can use it to find deals on other brands, such as River Island and Mango. (An Ebay-like Marketplace section even allows independent sellers to promote their wares.) The biggest sales hit in July and after Christmas; sign up for their newsletter to receive promotions by email.
TARGET
What to Look For: The mass-market juggernaut has had acclaimed limited-edition collaborations with the likes of Phillip Lim and Jason Wu. This spring look for a new line with designer Peter Pilotto—with some pieces also available at Net-a-porter.com. And while Target's always the place for casual threads, from hoodies to loungewear, its office-friendly Mossimo line can yeild a major score, like a $20 A-line skirt one editor bought in triplicate.
Insider Secrets: To score collaborations, shop online the day the collection is set to hit.
JOE FRESH
What to Look For: If you need a striped T or a crewneck sweater with clean lines for work (or a weekend-only gingham shirt), try this small but mighty collection of remixed classics. It's truly well priced, with boyfriend jeans for $29 or a wear-with-everything boucle blazer for $129.
Insiders Secrets: While the brand's well-designed Web site is fun to browse, you can't actually shop it. Instead, go to jcp.com, which does sell (some) Joe Fresh merch.
H&M
What to Look For: Its designer partnerships (from Karl Lagerfeld in 2004 to Marni and Versace more recently) live up to the hype. And our fashion editors love the brand's basics, including soft Ts. The retailer is the No.1 buyer of organic cotton world-wide. Stylists we spoke to praised H&M's jackets and work-to-cocktails-friendly blouses and accessories.
Insider Secrets: The Isabel Marant/H&M collaboration hits November 14. You can potentially nab the French designer's wedge sneaks or feminine dresses online now that Hennes & Mauritz has embraced e-commerce in the U.S. Two things we love about the site are 1) that we could pre-shop the brand's fall runway  collection before it hits stores and 2) the online-only H&M Home collection. If you're shopping brick-and-mortar, know that inventory can vary by 20 percent from store to store.
KOHL'S
What to Look for: Rifle through the racks and you'll be rewarded with well-made current pieces to round our your work look—plus impressive collaborations with the likes of Catherine Malandrino, Derek Lam, and Narciso Rodriguez. (These guest designed pieces tend to be available mainly in larger cities.)
Insider Secrets: The merchant makes something of a sport out of its discounts. One of the best, Kohl's Cash, often offers $10 of in-store credit for every $50 spent in person or online. Also cool: in-store kiosks. Scan an item, then have the same pieces in a different size or color shipped to you for free.
UNIQLO
What to Look for: Cleanly designed basics a modernist art director might wear. Our fashion team craves the brand's Ts and striped shirts as well as its Ultra-Stretch jeans, coats, and cashmere sweaters (men's too). The Japanese firm is also known for high-tech fabrics, such as Heattech, which absorbs body moisture and converts it into warmth. "Camis made from this keep you nice and toasty in winter," says an editor fan.
Insider Secrets: The most recent collaboration brought in the punchy, graphic designs of Sweden's 10-Gruppen.
ZARA
What to Look for: The Spanish giant is known for smartly tailored, runway-inspired pieces—including its many riffs on the stylish fitted blazer—which makes it hard to beat for putting together a career wardrobe. Its outerwear is equally lust-worthy (if slightly more expensive), and both stylists and editors praise the "designer-like" shoes.
Insider Secrets: The retailer churns out designs quickly (three weeks from start to finish, in some cases) and stocks stores twice a week. Even so, our staffers report that smaller sizes tend to sell out fast. "You'll have the most luck if you're a medium or large," notes one frequent shopper. Online, Zara offers free shipping and a helpful New This Week page.
MORE:
• See Our Editor's Latest Obsessions
• Model and Cosmetic Creator Linda Rodin Shares Her Style Secrets
• 14 Fall 2013 Fashion Trends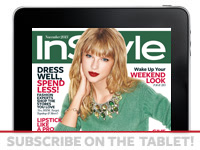 Download the new issue on your tablet: