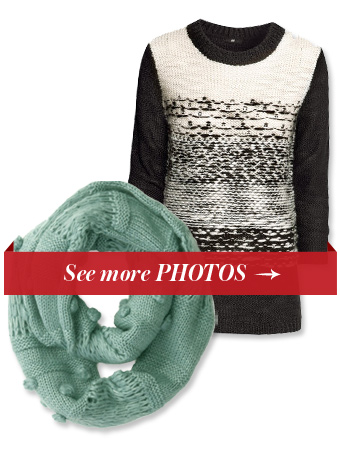 See All Photos
Courtesy (2)
Below is an excerpt from "The Knit List — Nothing Over $50," which originally appeared on POPSUGAR. Read the full story at popsugar.com.
We firmly believe there's no such thing as too many sweaters, cozy scarves, or wear-anywhere knit dresses come Fall and Winter—unfortunately, our wallets don't always agree with us.
That said, we're also pretty resourceful. To solve our moral dilemma, we've handpicked 50 awesome knit finds—cardigans, pullovers, mittens, dresses, you name it—and none of them will cost you more than $50. Click through to shop now, and thank us later.
MORE ON POPSUGAR:
• You Aren't Going to Believe the Prices on These Coats
• 50 Grey Style Staples We Love
• How to Rock Your Fur Vest Like These Street Style Stars