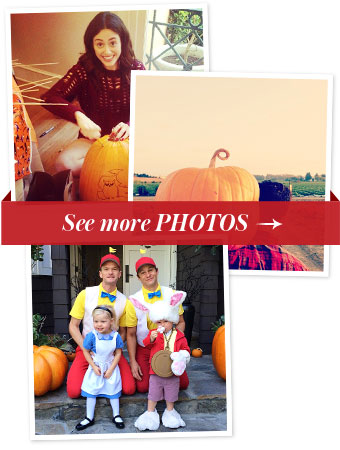 See All Photos
Courtesy Photo (3)
Celebrities were busy documenting their fun fall outings this weekend in the world of Instagram, from Halloween prep to pumpkin carvings. If seasonal festivities of your own kept you from scrolling through your feed, don't worry — we rounded-up all the best snaps from the weekend, including Neil Patrick Harris and David Burtka's trip to Wonderland with twins Gideon and Harper, Lauren Conrad's visit to the pumpkin patch with fiancé William Tell, and Emmy Rossum's day of carving. Click through the gallery to the rest of our favorite photos from the weekend.
MORE:
• Last Week's Celebrity Instagram Snaps
• 5 Apps to Customize Your Instagram Photos
• Follow InStyle on Instagram!