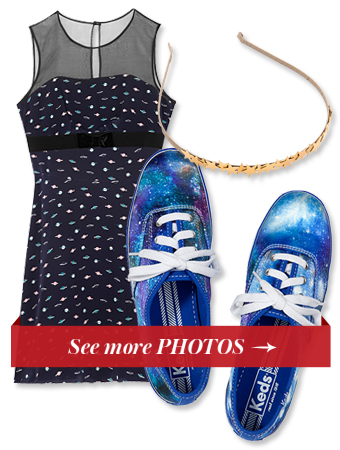 See All Photos
Courtesy Photo (3)
The mere idea of free-falling through outer space is flat-out terrifying. Even the suspenseful Gravity trailer (the movie starring Sandra Bullock and George Clooney that's out in theaters now) had us on the edge of our seats. So while we prefer to stay close to home (literally), we at least like to dress out of this world. From celestial-, nebula- and Milky Way-print tops to planet-ridden dresses, click through for 12 galactic pieces that can boost your style—astronomically.
MORE:
• The Star-Studded Gravity Premiere
• Watch the Video: Gravity Trailer
• See Sandra's Best Looks Ever!