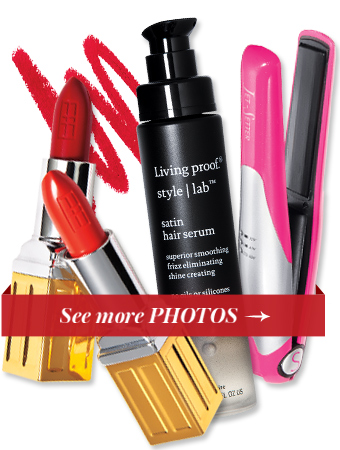 See All Photos
Brian Henn (3); Greg Marino
Is your bathroom cabinet filled with beauty products you've used once—and never again? Yeah, we thought so. To make sure your next purchase lives up to the hype, we gathered a team of seen-it-all experts and up-for-anything staffers to put a slew of innovative offerings to the test. From whitening teeth while washing dishes to flat-ironing hair at the beach (seriously), the trials are over and the results are in. Check out which of these goodies are worthy of your investment—and a spot on your shelf. Click the photo to see all of the products we tested!
More:
• Hit Fall's Biggest Beauty Trends With 15 Makeup Finds Under $15
• The Nine Most-Wearable Beauty Trends for Fall 2013
• Having a Moment: Metallic Nail Polishes — See Our Favorites!