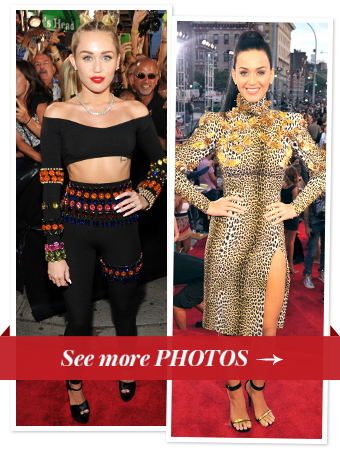 See All Photos
Kevin Mazur/WireImage (2)
MTV headed to Brooklyn tonight for the annual MTV Video Music Awards. This show is known for its fun and playful fashion, like Katy Perry playing off her "Roar" single in leopard-print Emanuel Ungaro, and its risky choices, as seen on Miley Cyrus's jewel-covered two-piece Dolce & Gabbana design. Click to see what everyone wore on the red carpet and leave your unfiltered thoughts in the comments.
MORE:
• See the List of MTV VMA Nominees!
• Beyonce and Jay-Z's Best On-Stage Moments
• Miley Cyrus' Best Looks Ever!