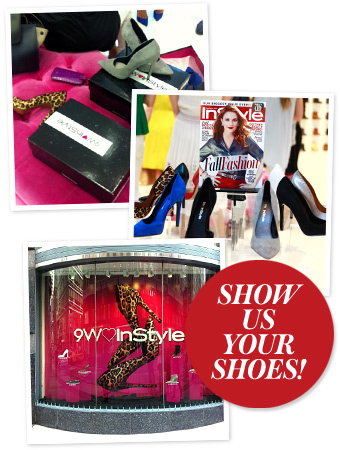 Courtesy Photo (2); Alex Reside for InStyle.com
We designed 26 pairs of gorgeous shoes, celebrated when they hit stores last week, and even set our alarm clocks to shop our collection early on Friday morning. Now, we're turning the reigns over to you. Did you scoop up a pair? Send us an Instagram of you in your chic new shoes to @instylemagazine with the hashtag #9WInStyle for an opportunity to be featured in an upcoming issue of the magazine.
Haven't seen the collection yet? There's still time to shop it. See every style below.
MORE:
• See Celebrity Designer Shoes!
• 20 Espadrilles for Day and Night
• 15 Heels to Wear to Any Summer Wedding