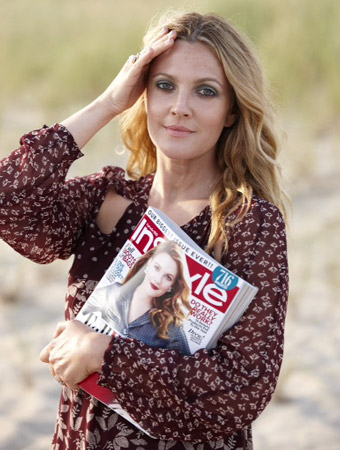 Diego Uchitel
What are you doing at 3 p.m. EST today? Mark your calendars for a Twitter break because that's the time for our Twitterview with Drew Barrymore! InStyle's September cover girl will be answering all your questions about her fave topics like fashion, life and, of course, beauty. Get your questions in early by commenting on this post, or by tweeting @InStyle using the hashtag #AskDrewInStyle. Then, follow @DrewBarrymore and @InStyle on Twitter to participate in the Twitterview. Make sure to use #AskDrewInStyle to follow along!
(BTW, if you're inspired by Drew's pic on the right with her new cover, we want you to do the same. Snap a photo holding the September issue and hashtag it with #DrewInStyle. We'll post some of our favorite #DrewInStyle photos on InStyle.com next week.)
MORE INSIDE THE SEPTEMBER ISSUE:
• The #LargestInstyleEver Is Officially Here!
• Check Out Drew's Cover, Hot Off the Presses
• Try on Drew's Hairstyles
• #MakingSeptember: How the Issue Came Together!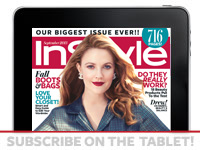 Download the new issue on your tablet: