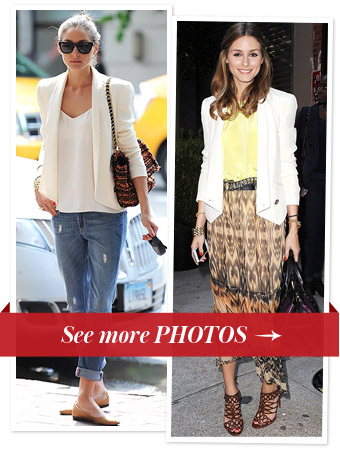 See All Photos
Hector Vallenilla / PacificCoastNews.com, Humberto Carreno/startraks photo
Investment pieces are meant to be worn over and over again—it's a committed relationship, not a one-night stand. Red carpet regulars know this, too. Whether it's glamming it up on the red carpet or simply running errands, styling some essential add-ons the right way can make them seem brand new all over again. Click through to see Olivia Palermo, Sandra Bullock and more getting some major fashion mileage out of their favorite items and get some style inspiration for your next outfit redo.
MORE:
• Stella McCartney: 3 Styling Tips to Live By
• Like Mother, Like Daughter: 6 Styles to Copy
• Jennifer Aniston's Fave Summer Shoe!