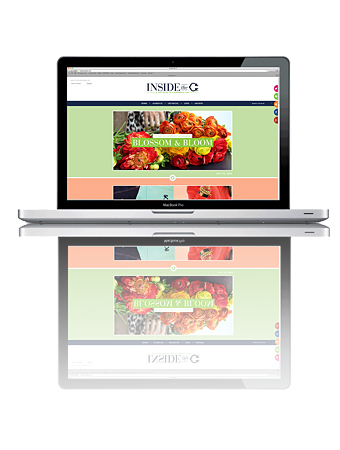 Courtesy
C. Wonder has quickly become our go-to stop for personalized gifts and quirky home décor, and now we have a new reason to love the brand. Today, they launched Inside the C: A Chic Guide to a Wonderful Life, a new blog dedicated to all things pretty in the world of entertaining. Some of the things you'll find inside the "C" world include tips for poolside entertaining, an illustrated how-to on floral arrangements, a conversation with Caroline Manzo from The Real Housewives of New Jersey, a history of monogramming (their monogramming service is now online) and more. Visit blog.cwonder.com to check it out.
Plus, visit our brand new InStyle Tumblr!
MORE:
• C. Wonder Launches Online Shopping
• Go Behind-the-Scenes with InStyle's Tumblr!
• Share Your Photos with Us!