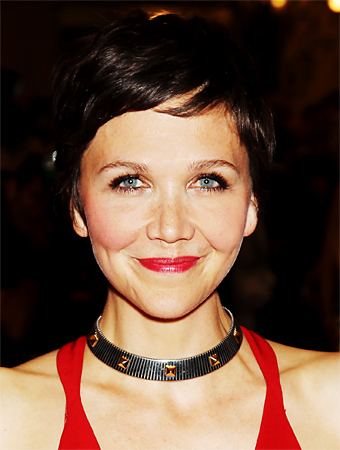 See All Photos
Startraks Photo
Do the current triple-digit temps have you craving a sleek, short haircut to stay cool? Before you consider a major hack job, we caught up with celebrity stylist Thomas Dunkin to find out what you should know pre-chop. "Summer seems to be an ideal time to cut your hair short," said the stylist, who works with Maggie Gyllenhaal and Michelle Williams. "But," and there is a but, "it's very important to consider your face shape and personality before you make this big decision." Read on to find out his tips…
WORKS FOR:
"Short hair works best on heart-shaped faces," said Dunkin. "High cheekbones make this style."
TREAD CAREFULLY:
The only people he advises against this are women with very round faces.
BEST PRODUCT TO USE:
"Something pliable which generally means it doesn't set in the hair," he said. "Kiehl's Creme with Silk Groom ($18 at kiehls.com) is perfect for a pixie. I recommend using a very small amount, enough to add a beautiful shine and texture."
AVOID THIS:
"Be careful with any over use of texturizing product though, because if you use too much the hair can look dirty," said Dunkin.
So if you're at your frizz limit and looking for a new look, take us to the salon with you! Click below to check out our gallery of the best short styles.
MORE:
• See the Hair Makeovers of 2013
• Browse the Hottest Celebrity Perfumes
• Shop Celeb Lipsticks — Maggie's Included