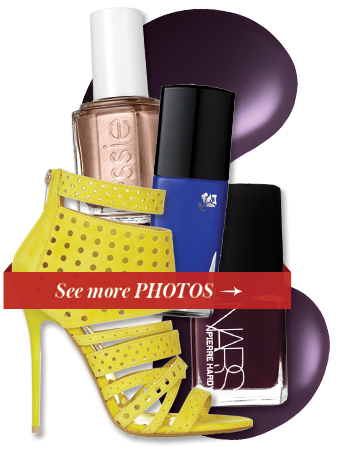 See All Photos
Courtesy Photo (4); Time Inc Photo Studio
When your summer sandals make a big enough statement, it's important that your pedicure doesn't clash with the bold effect. So, after swiping on the hottest nail colors and trying on the season's chicest shoes, we rounded up the most stylish sandal-pedi combos you'll want to wear all summer. From neon stilettos to color-blocked heels, we found a gorgeous shade to complete every style! Click the photo to see each look now.
MORE:
• Which D&G Nail Polish Is Your Favorite?
• Shop NCLA's Nail Wrap and Makeup Bag Pairs
• OPI's Minnie Mouse Nail Polishes!