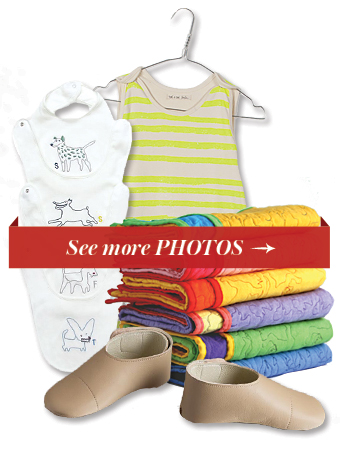 See All Photos
Courtesy Photo (4)
The day is nearing for the Royal Baby's arrival. Reports predict July 13 will be B-day, but babies, they have their own agendas. While we wait for the big news, the editors of InStyle threw a pretend baby shower for Catherine, the Duchess of Cambridge. Click to see the cute and chic gifts InStyle editors would give, from luxe leather booties to pretty-yet-practical bibs and more. There's nothing more fun than shopping for a baby!
MORE:
• Kate Middleton Baby Bump Style
• Is Kate Having a Boy or Girl?
• The Latest Kate Middleton Baby News!