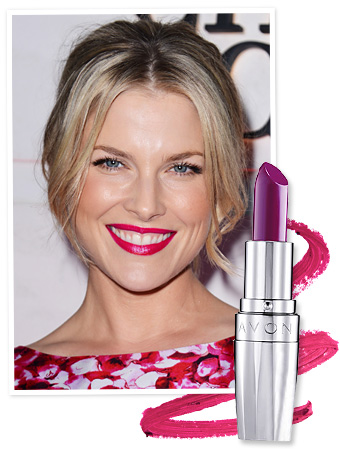 LuMarPhoto / AFF-USA.COM; Courtesy Photo; Time Inc. Digital Studio
We haven't always been the biggest fans of matching our makeup to clothes, but Ali Larter's look at the opening party of the CH Carolina Herrera Boutique on Rodeo Drive completely changed our minds. The trick to pulling it off? Don't go for the exact same hue, "pick a shade within the same color family but go deeper or lighter depending on your mood," said Larter's makeup artist Lauren Andersen, who painted the star's lips with a coat of Avon Totally Kissable Lipstick in Berry Smooch. "Going with a deeper shade really anchored the look." Pick up your own tube for just $5 at avon.com.
MORE:
• Shop Ali Larter's Bold Red Lipstick
• Rebecca Minkoff's Personalized Lip Balm
• How Much Do You Really Spend on Makeup?