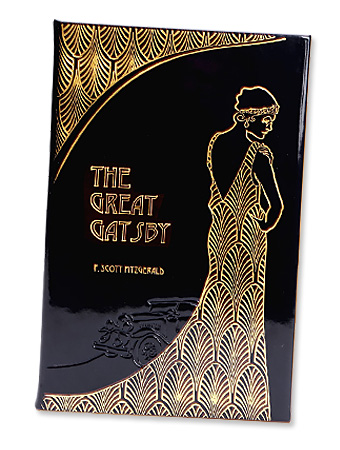 Courtesy Photo
Though The Great Gatsby has been in theaters for a full week now, the glamour surrounding the film is far from over. Carey Mulligan, Leonardo DiCaprio, and the rest of the cast debuted Baz Luhrmann's adaptation at the Cannes Film Festival this week, and we're still obsessing over jazz age-inspired finds that keep popping up. The latest: Graphic Image's special edition of The Great Gatsby, a gold-embossed patent leather hand-bound book that features original cover art by Toronto artist, Rachel Ann Lindsay. Snag the display-worthy edition for The Great Gatsby fan in your life $85 at graphicimage.com.
Plus, see more Gatsby-inspired items!
MORE:
• Inside the Miu Miu Great Gatsby Exhibit
• Carey Mulligan on Filming Gatsby
• The Great Gatsby Windows for Tiffany & Co.