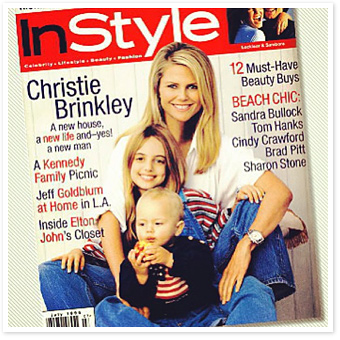 Courtesy InStyle Magazine/Twitter
In honor of Mother's Day, we're dedicating this week's #ThrowbackThursday on InStyle's Instagram to Christie Brinkley's July 1996 cover featuring her daughter Alexa Ray and son Jack, who were 10-years-old and 11-months-old at the time, respectively. "We've managed to find happiness and to feel whole in our unit of three," Brinkley told us for the cover story. "Our little family is filled with so much love, I think we came out as well as anybody can." Happy Mother's Day!
Plus, see more stylish tastemakers and their moms.
MORE:
• Mother's Day 2013 Gift Guide
• Personalized Mom Jewelry
• More InStyle Instagram Photos