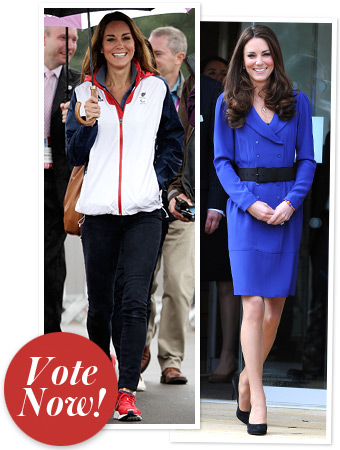 See All Photos
Matthew Lloyd/Getty; James Whatling / Splash News
With the Duchess of Cambridge having such an envious wardrobe—let these 100-plus outfits prove it to you—we're left wondering: Which of her go-to styles do you prefer? Do you love to see the Duchess dressed down in a sporty look? Or are you all about her perfectly princess classic choices? Tell us your thoughts by voting in our latest Tug of War on InStyle's Facebook page now!
MORE:
• See 125+ Photos of Kate Middleton's Fashion
• Kate and Will's Baby Inspires a Nail Polish Color
• Is Kate Dropping a Hint With Her Blue Dress?