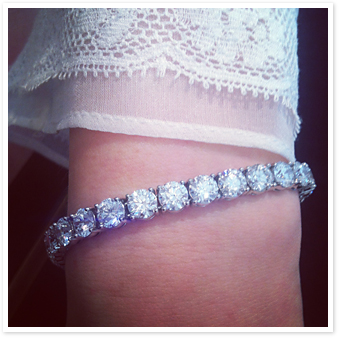 Courtesy Instagram/InStyle Magazine
Contributing Editor Marion Fasel is always out scoping stunning baubles for InStyle, and this week, something particularly special caught her eye. While touring the private Fifth Avenue office of Harry Winston's New York boutique, our fine jewelry fiend snapped a truly classic diamond bracelet from the famed designer's collection. Talk about sparkle! Keep up with gorgeous shots, like this Harry Winston dazzler, by following us on Instagram at @instylemagazine.
Plus, see more Instagram photos we love.
MORE:
• Stars Sparkle in Harry Winston
• See All of Our Instagrams
• #TBT with Selena Gomez