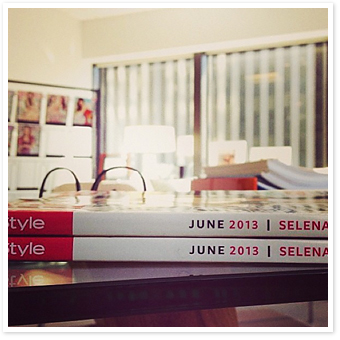 Courtesy Instagram/InStyle Magazine
The clues keep coming! InStyle Managing Editor Ariel Foxman snapped this shot of Selena Gomez's June cover and posted it to his @afoxman Instagram, offering up just a teeny-tiny peek of what we can expect from the superstar's June cover story. Now we know that it's not only going to be beautiful—because it has to be if it's Selena!—but there's also pink! Now that's worth a double-tap, don't you think?
Come and get more Selena cover news by following InStyle on Facebook.com/InStyle and@InStyle on Twitter.

MORE SELENA:
• #TBT: Selena's First InStyle Shoot
• Selena's Mystery Shoot: Mystery No More
• Selena Gomez's Transformation
• Try on Selena's Hairstyles
• See Selena's Best Red Carpet Looks