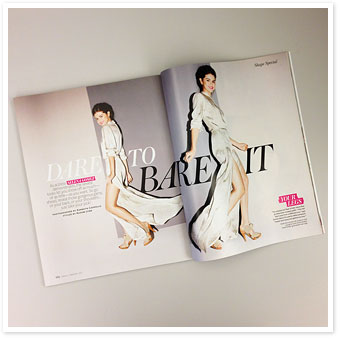 Courtesy of InStyle Instagram
Selenators, we've got more Selena Gomez for you as we gear up to release her June InStyle cover! Today, we're showing our Selena love on @InStyleMagazine's Instagram, looking back at the first time she's ever appeared on our pages for our favorite hashtag of the week, #ThrowbackThursday. "My style has always been kind of classic and very simple," Gomez told us for the February 2011 story. "But it's evolved. I'm now drawn to things that are chic but still laid-back. I guess I'm growing up." Aw, Selena!
Follow InStyle on Facebook.com/InStyle and@InStyle on Twitter to be the first to get updates revealing more details about her cover story. That's right, come and get it!
MORE SELENA:
• Selena's Mystery Shoot: Mystery No More
• Selena Gomez's Transformation
• Try on Selena's Hairstyles
• See Selena's Best Red Carpet Looks