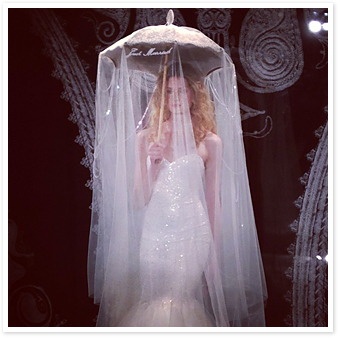 Courtesy InStyle Magazine Instagram
While Bridal Fashion Week came and went in New York City, we still can't get this moment from Reem Acra's show out of our minds when models walked with blue and pink umbrellas emblazoned with sweet nothings like "I Do" and "Only You." It was truly showstopping and romantic, which is why we Instagrammed it immediately. Keep up with gorgeous shots, like this stunning look from Reem Acra, by following us on Instagram at @instylemagazine.
Plus, see more Instagram photos we love.
MORE:
• Reem Acra's Fall 2013 Bridal Collection
• See All of Our Instagrams
• #TBT with Sarah Jessica Parker