Only a few pivotal scenes were revealed just-released trailer for The Hunger Games: Catching Fire, but it's just enough to light a spark in us! Scroll down to see the five fashion and beauty moments we can't wait to see in full IMAX 3D when the film hits theaters November 22. 
1. Katniss's Victory Tour Outfits
Asymmetrical zippers! Two-tone fabrics! Yes, please. This Sportmax ensemble is in the running for Halloween 2013.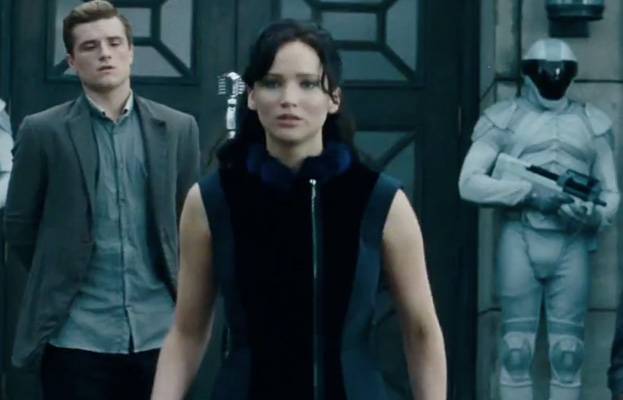 Courtesy Photo
2. Effie's Extreme Ruffles
The rings, the ruffles, the blue hair—this is Capitol fashion, by definition!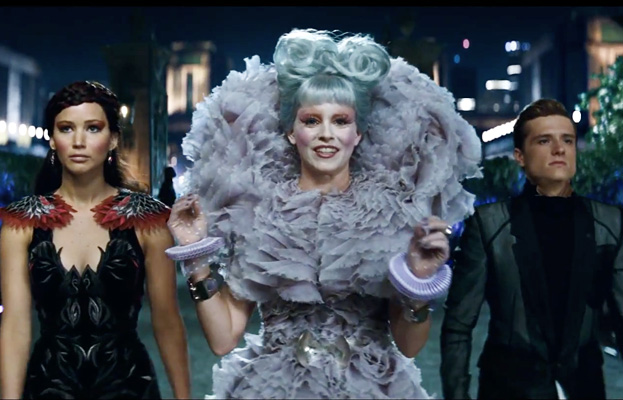 Courtesy Photo
3. Katniss's Red-Tinted Smoky Eye
This girl really is on fire! A flame-inspired smoky eye? We want it.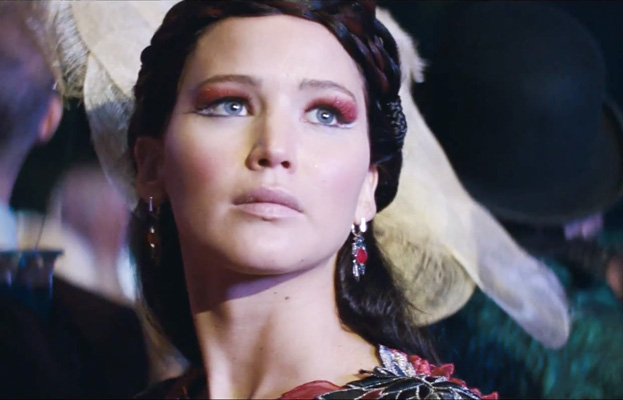 Courtesy Photo
4. Primrose's Reverse French Braid
Primrose Everdeen channels her older sister Katniss's famous side-bride with an intricate weaving of her own. We're already working on a how-to.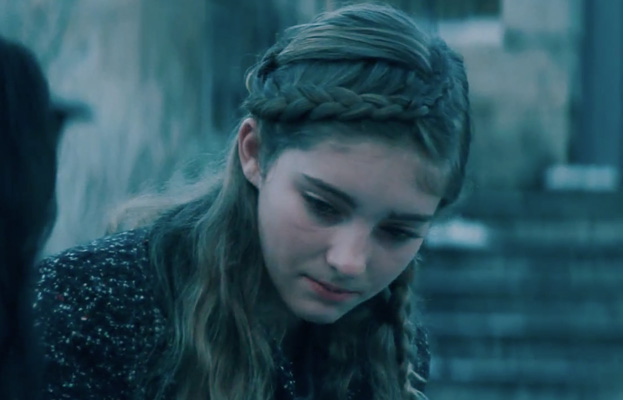 Courtesy Photo
5. Katniss's Fresh-Faced Skin
While Katniss's fancy Capitol looks are eye-catching, her natural beauty radiates back in District 12.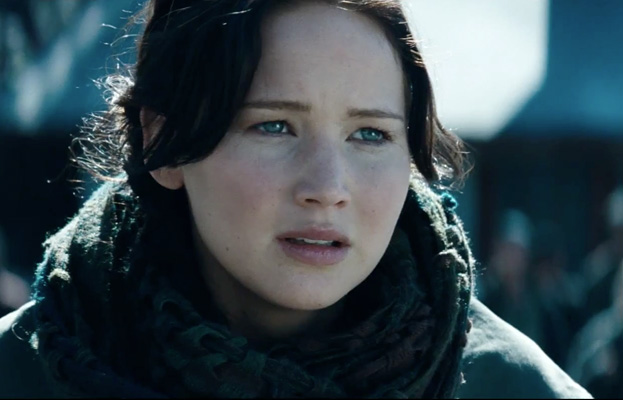 Courtesy Photo
Plus, see photos from Catching Fire!
MORE: 
• First Look: Hunger Games, Catching Fire
• Jennifer's Hunger Games Hair
• Pin Moments on Film: The Mockingjay