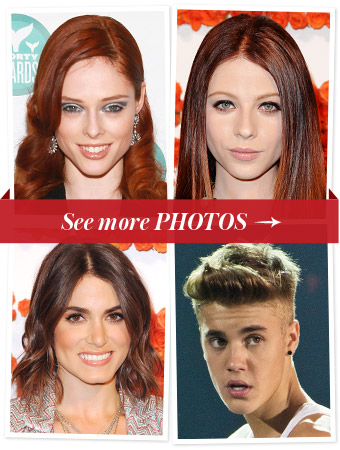 See All Photos
Taylor Hill/Getty; Jon Kopaloff/FilmMagic (2); David Maree/startraksphoto.com
Did we miss the hair makeover memo? This week, Coco Rocha, Michelle Trachtenberg, Nikki Reed, and Justin Bieber kept their hairstylists busy by making serious changes to their strands! While Rocha and Trachtenberg unveiled new red hues, Reed and Bieber went for drastic cuts. Click the image to take a closer look at each of their styles now!
MORE:
• Get the Look: Rachel McAdams's Top Knot
• Sign Up for InStyle's Hair Newsletter
• Having a Moment: Red Hair!