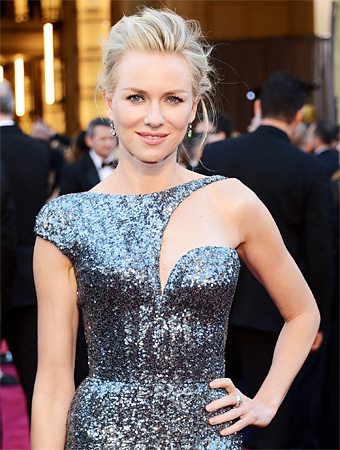 Kevork Djansezian/Getty Images
Naomi Watts consistently delivers amazing red carpet looks, like when she stepped onto the Oscars carpet in this glittering Giorgio Armani design. How does she master such perfect looks? Thanks to the styling help and advice from longtime stylist, Jeanann Williams. "Before Naomi jumps out of a car, we say, 'Shoulders back!'" Williams told InStyle.com at The Hollywood Reporter & Jimmy Choo's Top Stylists Luncheon. "There were a couple times where we were like, 'Ooh! The shoulders!' When it's a cold night, you tend to [hunch]." She certainly paid attention for the Oscars, and for the rest of her major carpet moments.
See how Naomi has rocked the red carpet, shoulders and all!
MORE:
• Oscars 2013: The Best Beauty Moments
• See Naomi Watts at the Sundance Film Festival
• Oscars: InStyle's Behind-the-Scenes Instagram
— Lindzi Scharf