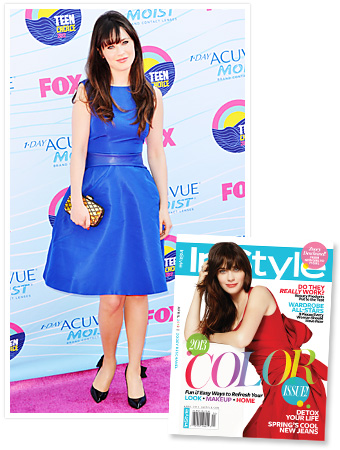 AbacaUSA; Courtesy Photo
Zooey Deschanel isn't just InStyle's April Color Issue cover girl—she also happens to be a big fan of the magazine's rainbow theme. "I think it's so cool to have an issue about color," Deschanel told InStyle.com at the Paleyfest celebration of her show New Girl. "I think a lot of people are afraid of it, but I love color!" And we agree! Deschanel certainly doesn't shy away from mixing shades and wearing bright hues, especially on her nails (see eight of her innovative nail art creations here). In celebration of the wonderful world of color, we've been highlighting one cool shade a day for the whole month of March. Because if Zooey is on Team Color, so are we! See all the shades we love, and find out how to wear them, by clicking the link.
MORE:
• Enter Our Manicure Contest Inspired by Zooey 
• Behind the Scenes at Zooey's Cover Shoot
• See How You'd Look with Zooey's Bangs

For more color advice, pick up the new Zooey Deschanel-covered April Annual Color issue, on newsstands—and downloadable for your tablets—available now.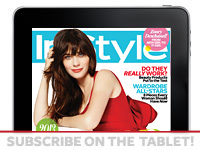 Download the new issue on your tablet:
— Nicola Jones