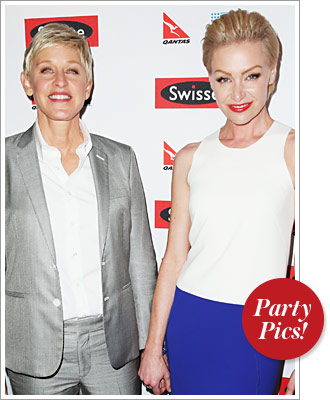 Getty Images
Portia de Rossi helped celebrate wife Ellen DeGeneres in Australia last night, where Ellen attended a big welcome party thrown in her honor. The talk show host is visiting the land down under to film special segments of The Ellen DeGeneres Show, marking the first time her show has ever traveled outside of the U.S. Ellen is filming the show on a large sound stage near the Opera on the Harbour, surrounded by the beautiful Royal Botanic Gardens.
Click through to see more of the week's parties!
MORE:
• Remember When Portia Cut Her Hair Short?
• Ellen Makes Forbes's "100 Women"
• Finding Nemo 2 Is Happening!