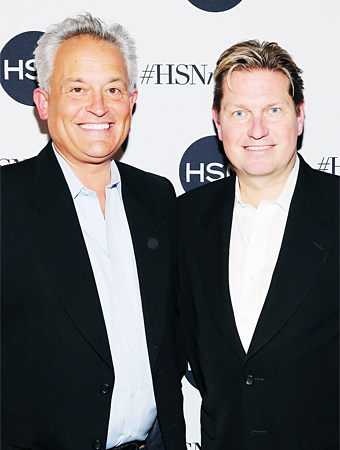 Neilson Barnard/Getty Images
Mark Badgley and James Mischka are married men! The designing duo, who have been in business together for the last 28 years, tied the knot on Friday at City Hall in New York City. Badgley and Mischka met at the Parsons School of Design in Manhattan, then launched their brand in 1988 and opened a bridal business shortly after. And it seems Badgley's had his mind on marriage for a while now—this is what the designer told us backstage at Fashion Week: "I find [fashion shows] very nerve-racking. It's like putting on a wedding twice a year. We work for six months and it's over in ten minutes!" This event, however, lasts a lifetime—congratulations, gentlemen!
Plus, see Badgley Mischka's star fans.
MORE:
• Badgley's Best Beauty for Fall
• Helen Mirren Loves Her Badgley Mischka
• Badgley Mischka Partners with London Fog
— Rose Walano, with reporting by Jennifer Davis