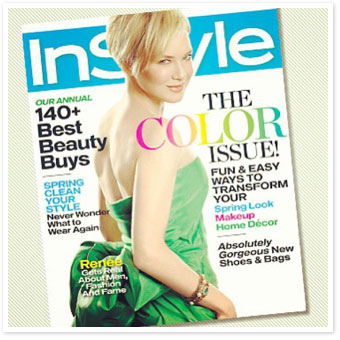 Courtesy of InStyleMagazine Instagram
Happy #ThrowbackThursday! This week, we're celebrating by taking a look back at our Annual April Color Issue. This year, New Girl's Zooey Deschanel covers InStyle in a Carolina Herrera bow dress, an honor that went to Renee Zellweger in 2008. And the Bridget Jones's Diary star's outlook was just as bright as her emerald Ralph Lauren gown. "I think I was born happy," she told us. "If I have a bad moment, it doesn't take me long to switch the gear back. I say, 'That sucked,' and move on." Advice to last a lifetime.
Plus, see our favorite Instagram pics!
MORE:
• Throwback Thursday: Barbra Streisand
• All Instagram News
• Renee's Best Looks Ever